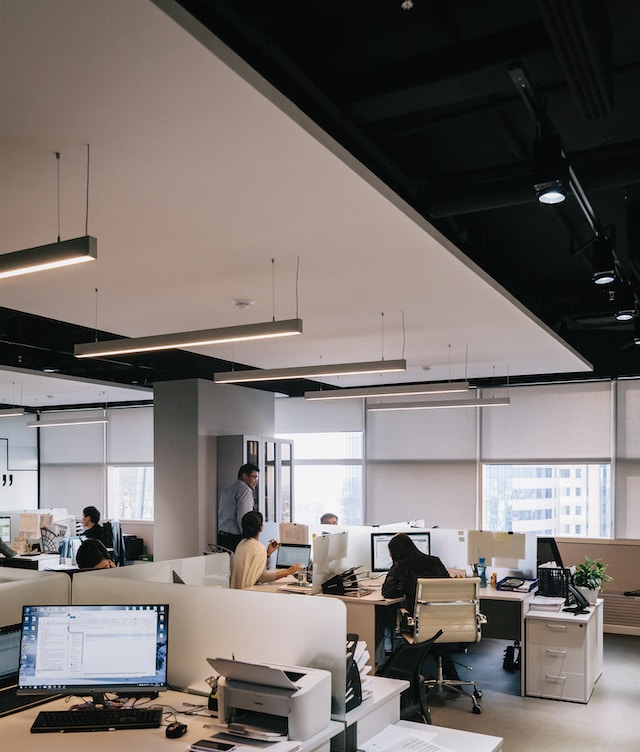 Managing compliance, GDPR and data protection has never been easier.
Piler gives you the peace of mind by providing a secure, reliable and compliant email archive. It's simple, easy to use, no hassle, and fits to your current IT infrastructure no matter if it's on premise or in the cloud.
As a compliance officer or system admin, you will be able to automate email retention and improve control, data security and oversight while keeping only the information you need. You may search through all your emails and attachments from a single email repository and get results in seconds.
Ensure full regulatory compliance
You can define retention policies and data life span, and set a deletion schedule so that no excess information is left behind. This will help you ensure compliance with federal, state and industry data retention laws while keeping you in line with relevant data privacy and data protection regulations.
Get key information in seconds, and answer all email eDiscovery requests on time. You'll get the results much faster than using the built-in search of Outlook. You can perform demanding and extensive searches in terabytes of data, apply legal holds to prevent evidence spoliation, prove data authenticity and cut the costs of legal discovery. The customizable user roles provide flexibility, and the detailed audit logs provide transparency who did what and when.
Prevent data loss and corruption
IT admins may improve system performance by moving email data to the archive. You may keep smaller mailboxes knowing that users could always go back and search for anything they need. The email archive complements your regular backups, and makes your disaster recovery toolkit complete by archiving each received email real time. The archive provides continuous access of emails to users.
Open standards
Vendor locking is a real concern if you ever want to migrate from your existing archive to another product. However, piler enterprise uses open standards to archive your emails. Your data can be exported at any time providing RFC-2822 formatted EML files that any decent competitor's product can import. You are in charge of your data.
Flexible deployment
Piler is the most flexible email archive you can imagine. You can deploy it to a phyisical node, a virtualized environment (VMware, Hyper-V, kvm/libvirt compatible), to the cloud (including AWS, Azure, GCP, DigitalOcean and many more), or even inside a Docker container.
Guarantee
If you just bought a gadget it either breaks down in the first few days or you may use it for a long time before it wears out. The same is true for a software product. To reduce your risk, you get a free of charge support during the 30 day evaluation. In addition to that when you buy the product you also get a 14 day support without any extra cost.
No hidden cost
Are you tired of the hidden costs of some other archiving solutions requiring Microsoft Windows licenses? Piler runs on Ubuntu and Centos Linux, amd64/arm64, and even in Docker.
Features
Check our Features
Multitenancy
Separates tenants' data on the file level, database level, and index data level.
Scale out
Have so much data that a single node cannot handle? No problem, piler supports scaling out using multiple worker nodes, and aggregates their data to a single view.
Flexible SMTP routing
Flexible SMTP routing from the SMTP front end to the worker nodes allows you to create a tiered layout. Eg. SATA disks for tenant1 in worker
S3 object store
You may keep your data files at any S3 compatible object store, eg. AWS S3, Backblaze, IBM Cloud, Wasabi, Exoscale and many more, or even in a local Minio installation.
REST API
Automate the most often used administration functions.
Flexible authentication
Including AD, LDAP, SSO, Azure AD, AWS Cognito, 2FA, CAPTCHA, as well as custom pre and post authentication hooks.
Security
Piler enterprise encrypts the stored emails, and uses digital fingerprints to verify message integrity.
Easy deployment
Ships as deb or rpm package and an installation script to get it running quickly.
Fast search
Piler supports full text searches even in attachments, and provides results in seconds.
Efficient storage
Piler saves disk space by deduplicating and compressing emails. Piler stores everything in a single instance. On the demo site the saving is 62%.
Policy support
Supports archiving rules to discard unwanted emails, and retention rules to specify how long to retain the archived emails.
Custom notes and tags
Users may add personal notes and tags to their own emails for easier later reference.
Buckets
Email buckets allow you to provide access safely to a group of selected emails to 3rd party, eg. an external auditor.
Extensive audit logs
Every move the archive makes, every step users do the archive records an audit log allowing administrators and auditors to answer who did what and when.
RFC3161 timestamps
Supports 3rd party TSA timestamp authorities for greater security.
Prometheus support
Piler enterprise exports its metrics in a Prometheus compatible manner allowing you to get a quick overview of the archive health on nice Grafana dashboards.
You are covered
You get a free of charge support during the 30 day evaluation period, and 14 more days after the payment. After that feel free to pick an optional support plan. Probably you won't need it, but in some cases when you do, you are covered by a fast support.
Services
Check our Services
Bootstrapping a ready to use archive in 1 business day
If you have a problem with installing or configuring piler, or you want to make sure that an upgrade goes as smoothly as possible, then the installing / upgrading service is for you.
Have a problem with your archive? You are covered.
Online demo
Check out the no-tenant version of piler enterprise. Some facts of the online demo archive:
Emails in the archive. Most of them are short messages from mailing lists.
vCPU (Ampere ARM) in the VM
percent storage savings. 3.9 GB of emails are stored on 1.5 GB. Note that your savings depend on your email usage patterns.